We build the Lumbar Cool Mattress designed to put body pain to rest. The patented spinal zone takes pressure off the lumbar. A Lumbar Cool Mattress gives your body more relief then any conventional mattress on the market today!
Sleep & Feel Beautiful Again..
Finding Your Way Back To The Bedroom is not easy, 
Lumbar Cool – Spinal Zone 
Let's your body rest Like you're at the spa!
CLICK IT - GET APPROVED UP TO $25K
Just kick back and relax, as you flip thru all our galleries you become that much closer to creating your very own home to cabin farmhouse. No matter if you love of horses to cowboys' this is your one stop shop to amazing interior decorating.
"Everyone's built different, so we build different "
Knowing the different types of mattresses to best fit you, leads you to better health
OVER 40 – Knowing the different mattress types is vital for aging over 40. The majority of people prefer a mattress with coils inside. Simply as we age foam mattresses sink in too far, then it's too hard to get out of the bed.
Ages 20 to 35 – Young people 20 to 35 love memory foam mattresses; they are very comfortable and perfectly soft the way they like it for the younger generation.
Surgeries & Recovery – As we get older a softer foam mattress becomes perfect for the older folks or ones that have more needs.  Depending on conditions and recommendations, we will custom fit firmer foams or softer foams to offer the best relief for the healing process.
The Lumbar Cool Mattress was born out of necessity, with so many customers with chronic sleep pain we needed to make a difference in quality of life. the market only sells different comfort mattress and custom fit comfort differently to allow you to get a better nights rest with Lumbar Cool and patented Spinal zone technology.
Brand #1- Lumbar Cool "Hybrid" Mattress
We offer different levels of mattresses to help support your optimal sleep. 
Stress on body
Pressure on joints
Lumbar pain
Restless legs
Back Pain
Fibromyalgia
Shoulders
Brand # 2 – Comfy Cool Organic+ Hybrids
Now with more All-Natural Organic Products! 
Top of the line quality, 
Allergy-free, chemical-free,
Pure Talalay Bliss foams
Quality US Steel pocketed coils.
Comfy Cool Mattress - Organic Hybrid+
Brand #3 – Old West Mattress
Built with top quality cool, breathable covers, pocket coils.  Mattresses for half the price.
To build the best chronic pain mattress, it must go through a detailed  manufacturing process combined with our team of exceptionally qualified experts, we can offer you a better night's rest.
Make an appointment with Mr. Jimmy 30 years experience 
to fit you with the right mattress for the right price. 
Mr. Jimmy will design the most comfortable mattress for the way you sleep. The right mattress can aide in the relief of chronic pains like: arthritis, degenerative discs, fibromyalgia, scoliosis, restless legs, neuropathy, carpal tunnel, sleep apnea, surgery and recovery, accidents and many more. Fabrics that offer proper airflow for breathability, some fabrics sleep cooler or warmer, depending on the person as some sleep hotter than others. Foams are a big issue we use products made in usa. Chinese products are cheap made and may cause foams to sink in the middle. often made with cheap coil systems. Many stores offer these products because the look good and cost less to the consumer. Our mattresses are built different. We use a Spinal Zone cage to protect the foams, pocketed coils and offers the best relaxation of the lumbar. Support is very import, our coil systems are extra strong and made of quality US Steel. If your light as a feather or one of my heavy built friends, you will sleep better, more comfortable and will feel like your in a luxury hotel.
Warranty 100% Replaceable – Top of the line 10 years to 20 years!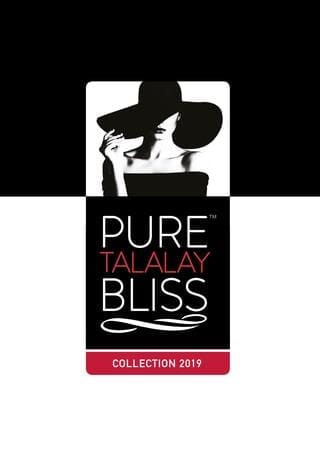 Why is Pure Talalay Bliss Latex Mattresses better??
On average you spend one-third of the year in bed. You spend more time on your mattress than any other furniture in your house, but do you invest in a mattress that gives you the luxurious sleep experience you deserve? If you aren't sleeping on a Pure Talalay Bliss mattress, the answer is no.
In traditionally designed mattresses, there is a tradeoff between support and pressure relief. The firmer the mattress is, the less pressure relieving it is. The softer it is, the less supportive it is. Support is what holds you up and keeps your skeletal structure aligned. Pressure Relief is achieved when you sink into a mattress a bit. By choosing a Pure Talalay Bliss mattress, you don't have to choose.
When you lie down at the end of a long day, our Talalay Latex mattresses form to your body to give you support where you need it. Each mattress is custom made by hand and delivered to your door within a week.
You might not be able to get a massage every day, but when you sleep on a Pure Talalay Bliss mattress you will feel like you have been pampered every night. 
Sleeping is Believing!
Pure Talalay Bliss Latex All Natural Mattress
O
ur business is unique, and our hand picked selection of farmhouse, western style home furniture, and rustic home interior decor reminds you of the good ol' days, when Quality "Real Solid Wood Furniture was built to last a lifetime and at a price that will keep you grinning like a cat in a birdhouse…
Be sure to Like / Share / Comment and subscribe for the Biggest Friends Discount..
The Congress of State Chiropractor Association,
Certipur foam,
Oektek lateX
EasyPay your way into 2020 with Mr. Jimmy's Biggest Friends Discount. 
First time shoppers, military and to our 40k plus fans in the community, the holidays are around the corner.
2010 - 2019 © All rights Reserved. Barter Post - Lumbar Cool Mattress